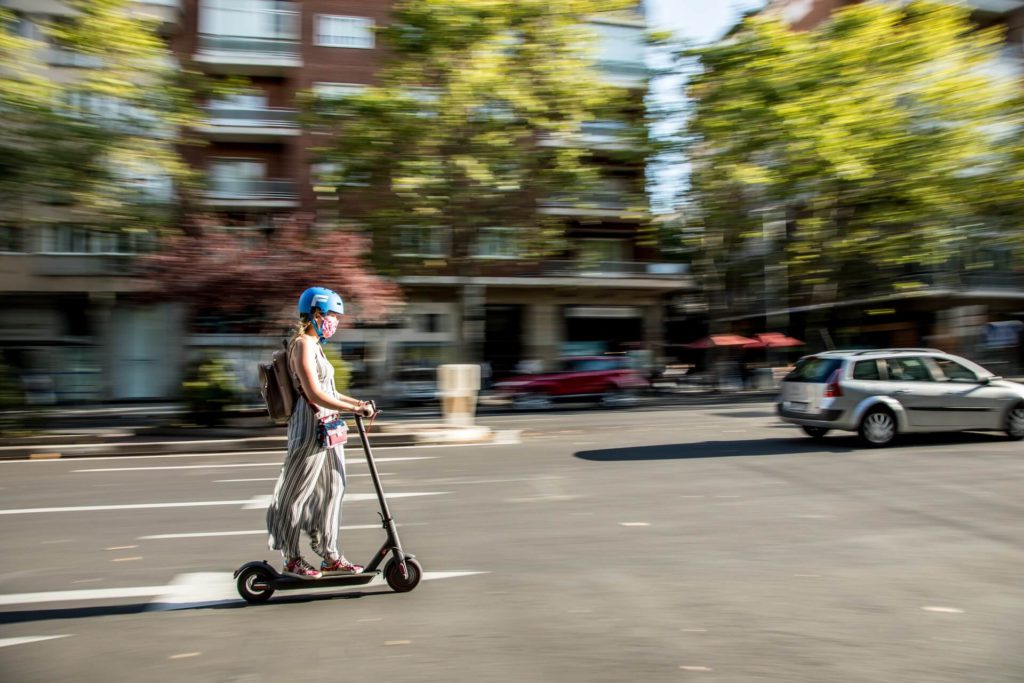 With the pressures on traditional transport from air pollution, climate change and COVID-19, many cities are turning to cleaner, more sustainable alternatives, like e-scooters. Whether used in isolation or as part of a Mobility as a Service solution, e-scooters continue to gain popularity and are already accessible in 100+ cities worldwide. Many more are trialling their use, with fifty ongoing in UK towns and cities alone.
Compliance and accident prevention remain a key priority for all micromobility companies, whether the solution is already adopted or at the trial stage. E-Scooter companies are tackling this challenge head-on with a strong focus on rider training, nudging behaviour to encourage safe and responsible riding, and using geofencing to protect pedestrians, as just a few examples of good practice.
One of the key challenges faced is that while GPS is the predominant location technology used in micromobility, it can have limited accuracy in towns and cities. The phenomenon of 'urban canyons' is well known and distorts the accuracy of GPS, as signals reflect off buildings. Some innovative solutions are being adopted to try and overcome this issue, but these can sometimes require considerable investment or necessitate additional hardware and the involvement of riders.
TraxMatching was founded in 2003 to solve the issue of missing or inaccurate GPS data and helps with the challenges faced by micromobility, including:
The borders between go and no-go or slow-go zones are often fine, and this, combined with inaccurate GPS positioning, can be a problem. This is especially true where the e-scooter providers slow or stop riders remotely based on their location.
Trax Matching takes GPS traces from e-scooters and snaps them to the road in real-time so that geofenced zones can be enforced with increased confidence.
Correct path identification is crucial to analysing rider behaviour and the enforcement of safe practices, but location data can be unreliable in urban environments.
Our map matching solution snaps points to the correct path ensuring rider behaviour can be analysed in real-time and riders 'nudged' towards responsible riding. Our solution also allows for consistent analytics at the street level.
Cities want e-scooters parked tidily and responsibly, and micromobility companies want to alleviate the contradiction that riders park on the pavement but shouldn't ride on them. Designated parking areas are becoming increasingly required, but GPS isn't always accurate enough to identify these designated parking areas.
TraxMatching provides a data correction tool for GPS traces that can be integrated into any data pipeline that analyses compliance with parking regulations.

 
Trax Matching requires no additional hardware, can be implemented quickly using the REST API and used either as a standalone solution or to complement other technologies. Trax Matching is available for global or regional use, local maps, and on-demand with both OSM/online and map agnostic/offline options.
With a team that is as passionate about sustainability as the companies it serves, email us and let's discuss how we can help support safe and responsible riding.