The Map Matching Specialists
Fix Missing GPS Data
with Accuracy and Speed
GPS data can often be inaccurate or sparse, and if your business relies on the accurate location of vehicles, that's an issue! And the problem is magnified when travelling in urban areas, where the precise position of vehicles is often most critical.
Trax Matching fixes missing or inaccurate GPS data with its proprietary algorithms and snap to roads API. Our map matching solution snaps GPS traces to the correct path on an OpenStreetMap and does so with speed and accuracy.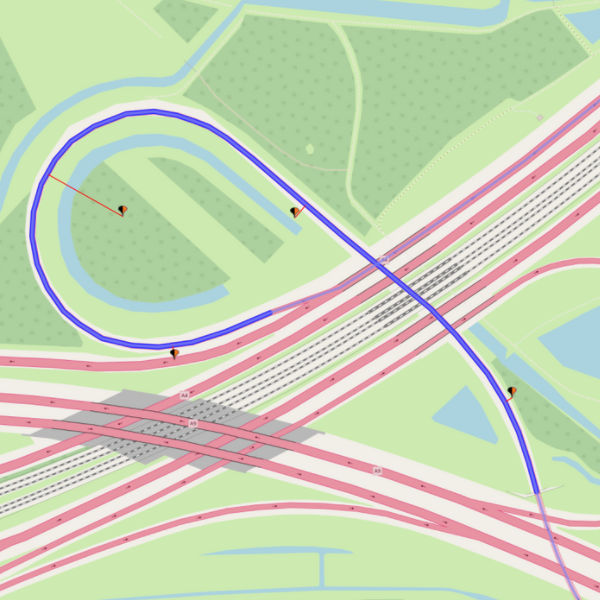 Trax Matching Covers the Global Road Network
Cost Effective and Versatile
Trax Matching is a versatile map matching service used by companies in multiple sectors, including:
Road segment identification and accurate time positioning required for building state of the art outdoor impression metrics. Read about the Mobilads case study here. 
Mobility as a Service MaaS
Perfect path rendering for end-user applications as well as detailed traffic analysis per road segment to analytic backends.
Trax Matching continuously delivers toll road traffic to forecast budgets.
Usage Based Insurance UBI
Detailed road segment identification for overspeeding analysis as well as perfect path rendering for customer-facing applications.
Accurate car location for efficient driver dispatch and ETA predictions. Supports smooth pickup and dropoff info.
Environment & Land Use GIS
Road segment identification for accurate mapping of noise and emissions based on vehicle speed and location.
Automatic Mileage Tracking
Accurate route identification and intuitive history visualisation with perfect path rendering are critical to ensure customers do not miss out on mileage claims. Read about the Driversnote case study here. 
GPS points snapped accurately to the path show the correct route taken and provide the relevant info for electronic tolling, routing efficiency, risk analytics and driver behaviour, including speeding detection, illegal driving manoeuvres and rest time violations. Read about the SmartReport case study here. 
The exact vehicle position and route taken of target groups is required to support fine-grained market research studies.
Family Location Platforms
Correct road segment identification essential for overspeeding analysis and trip logging. Accurate positioning is also important for Location History features. Read about the Geozilla case study here.
See Trax Matching In Action